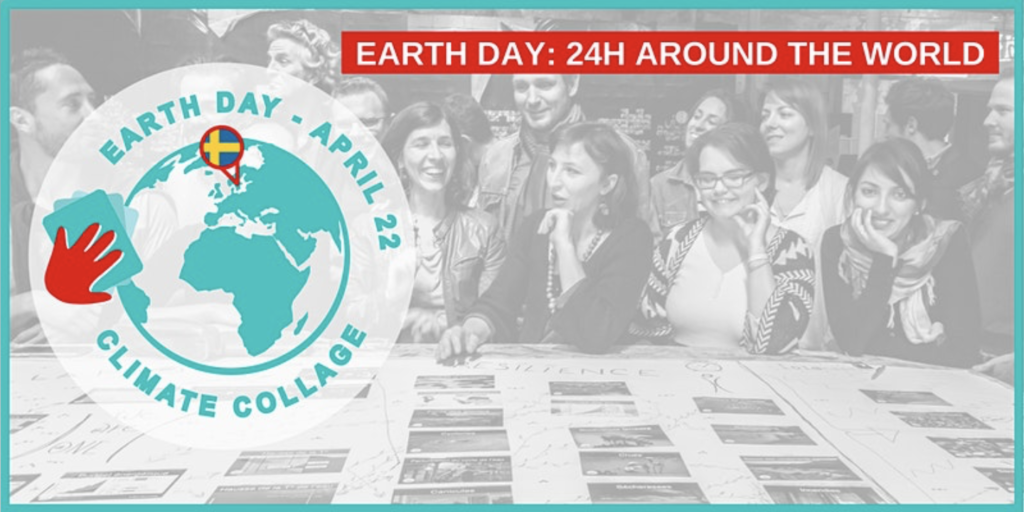 2021 April 22nd is "Earth Day": Nothing special with that day really… Unless you decide to make it special!
One way to make it special, is to join Klimat Kollage (the Swedish group of the Climate Collage) at their special Climate Collage sessions for Earth Day at April 22nd 6:30 to 9:30 PM CET, and get to know the causes and impacts of climate change better and understand its consequences.
If you are interested to learn and talk about Earth and Climate, in a safe, open, science-based, relaxed and fun way – join them!
The session is free, online and open for anyone. It will be held in English, and you can find more information here.
It is a great opportunity to meet new people interested about the conditions of out future on Earth, but you can also register with friends or colleagues if you want to play together!
Interested about the group Climate Collage? Check them out on FaceBook!